Company Profile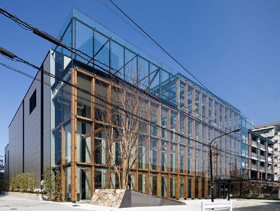 Since our founding on 1917, as a manufacturer of construction and civil engineering products, Okabe has consistently and promptly delivered new functional custom-made products to meet on-site needs and demands.
About 100 years, the Okabe brand has earned the reputation in our industry as a producer of Safety and Relief products, and the Okabe brand has always meant High Quality.
Now, we are consolidating and centralizing our organization so that each division is coordinated by our core headquarters. We speed up decision-making by a more efficient and selective use of management resources. This shortens the lead-time because we have concentrated our efforts to be more efficient.
We are now well organized to respond to the next generation of products and services, but we will always live up to our tradition of Safety and Relief and High Quality.

You can always depend on the Okabe Spirit!